Top posting users this month
Most active topic starters
I headed off to to Southport with Robert Harber, Brandon Reynolds, and Eric Laprad. for a little fishing on the reefs near Oak Island. Supposedly temps at the coast are a bit cooler, but the relief wasn't felt. Not to mention the motion sickness felt by the entire, this morning. The water was a bit choppy earlier but seeemed to flatten later in the morning.
It was a full day leaving Fayetteville at 3am, with a visit with Capt. Jimmy Price and breakfast at his diner, then on the water by daylight. Then we made the run to Yaupon. We went armed with various baits , that included bucktails, flutter jigs, frozen baits, a live mud minnows. However, we chose flutter jigs to begin and it wasn't long before both Eric and Robert had solid strikes.
The mud minnows were producing short Black sea bass, but Eric stayed true to the flutter jigs and it wasn't long before he had a deep bend in his rod and he boated a respectable 19" flounder. Eric is new to saltwater but he was rewarded handsomely with a great fish for his first flounder.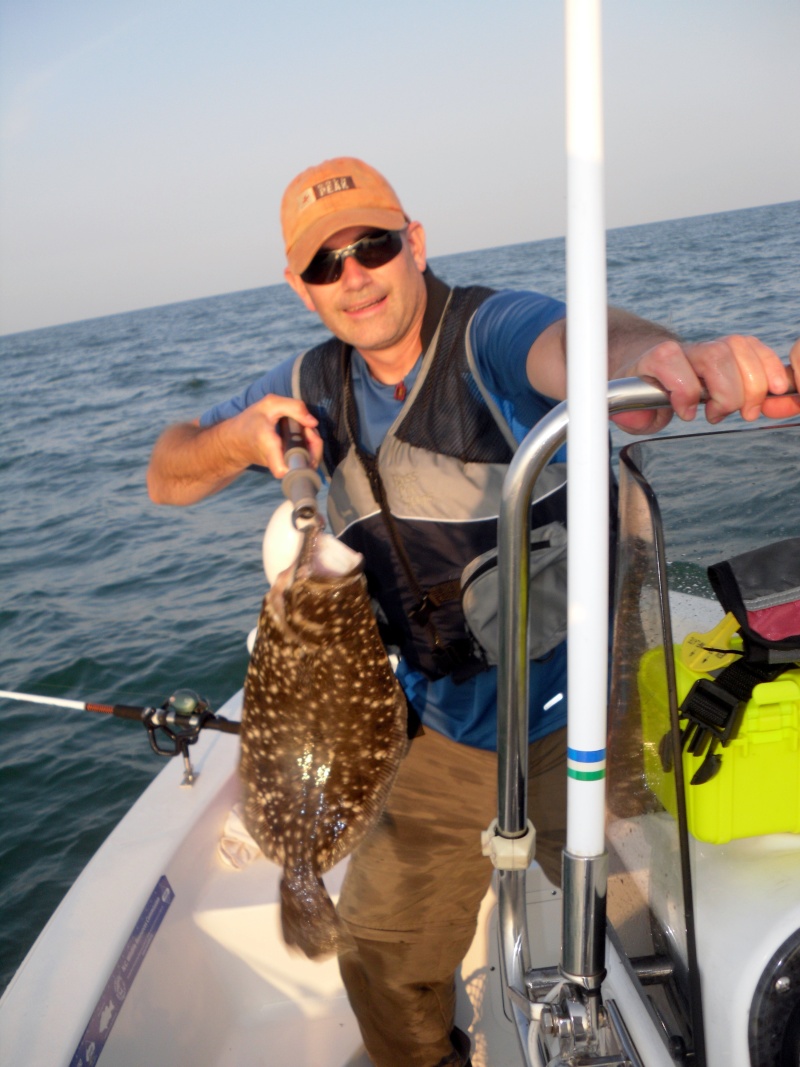 After Eric's catch we caught a few more small Sea bass and the usual lizardfish. The heat and waves was getting the best of us , so we decided to move the boat to planning speed to create a breeze to cool us a bit. Then, we moved just off the beach to begin trolling where Brandon landed a decent Spanish Mackerel. However, an hour of trolling only produced the one fish , so we called it a day and headed for boat ramp and the coldest air that a Ford air conditioner can produce.
Although, not the most comfortable day on the water, it was still a great time and at least one of us will have a great fish dinner.
Way to go guys , nice Flattie Eric. Hope the flounder are still there week end after next going to give them a try with a friend and his son.
---
Permissions in this forum:
You
cannot
reply to topics in this forum