Top posting users this month
Most active topic starters
Just finished a very chilly , but productive day of crappie fishing on Shearon Harris with Ed Mathis and Eric Laprad. Water temps were around 49 degrees and we had sunny skies with a moderate wind from the southwest. We had a slow to the morning in a couple of spots where we marked a lot of fish on the depthfinder, but couldn't muster any bites. However, after focusing on an area of convergence of two creeks, we began to find our fish. We fished minnows on Coleman_Capps rigs in 20 feet of water at a depth of roughly 16-18 feet. Fishing began slowly, but soon delivered some fast action with as many as three rods at a time playing fish. Eddie found a penny in the parking lot that brought him luck, as the majority of fish landed belonged to him. We landed a total of 15 fish with 13 going into the box to feed Eric's family. The fish landed were very respectable and should make great filets. In addition, we also had a few bass and a white perch find their way to the boat. It was a great time, but on the cool side and now it's time to warm up.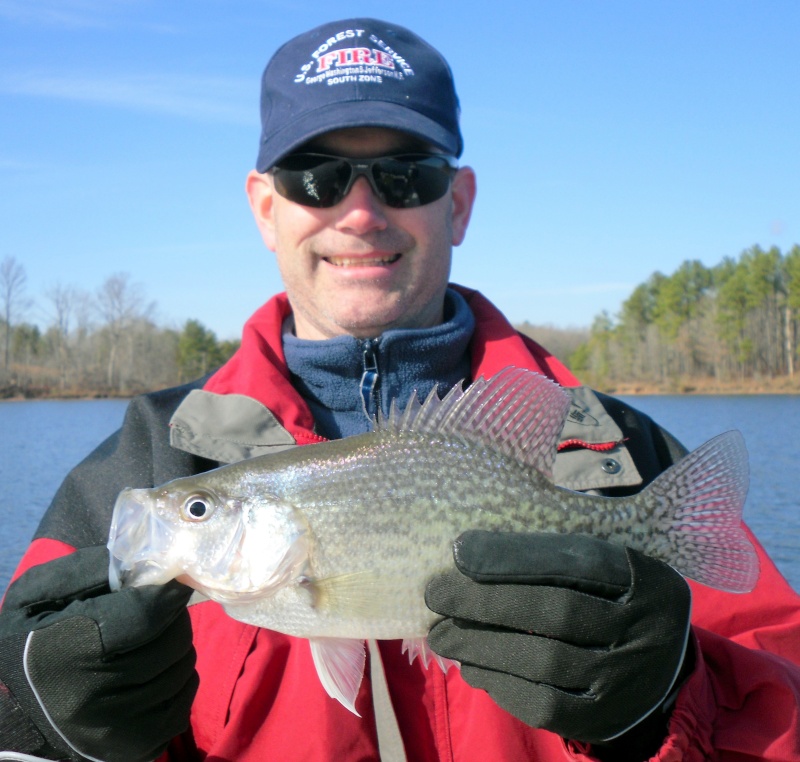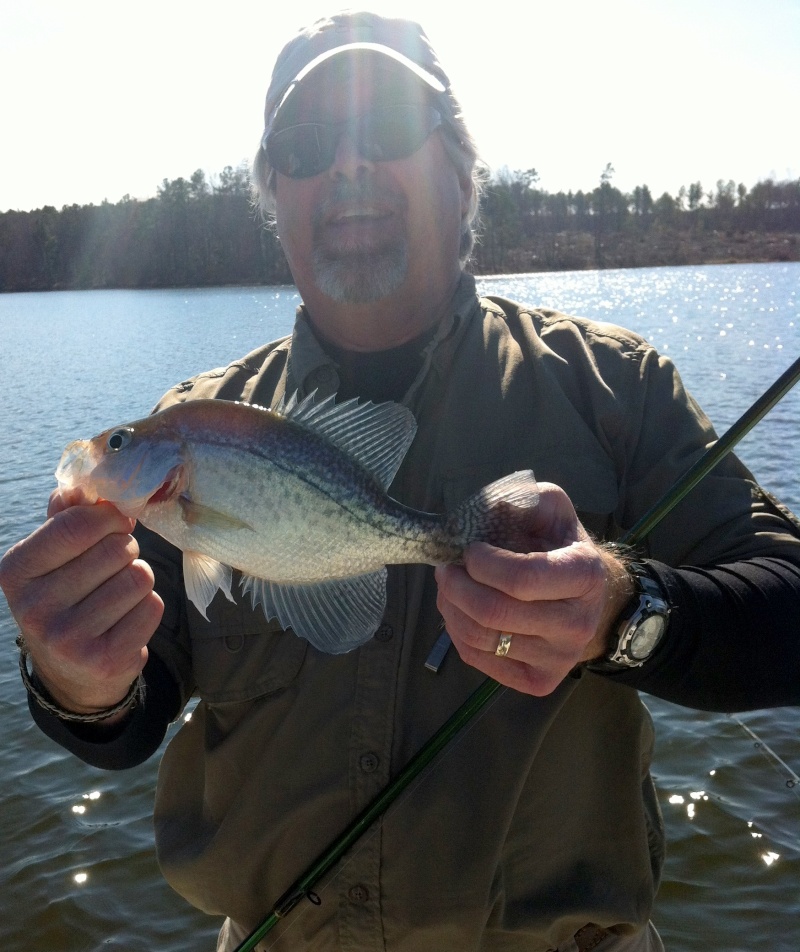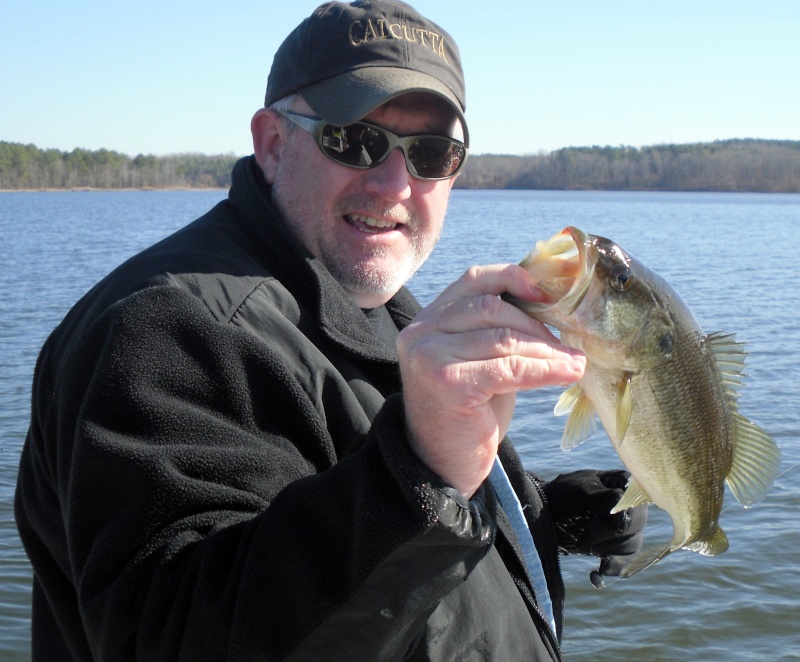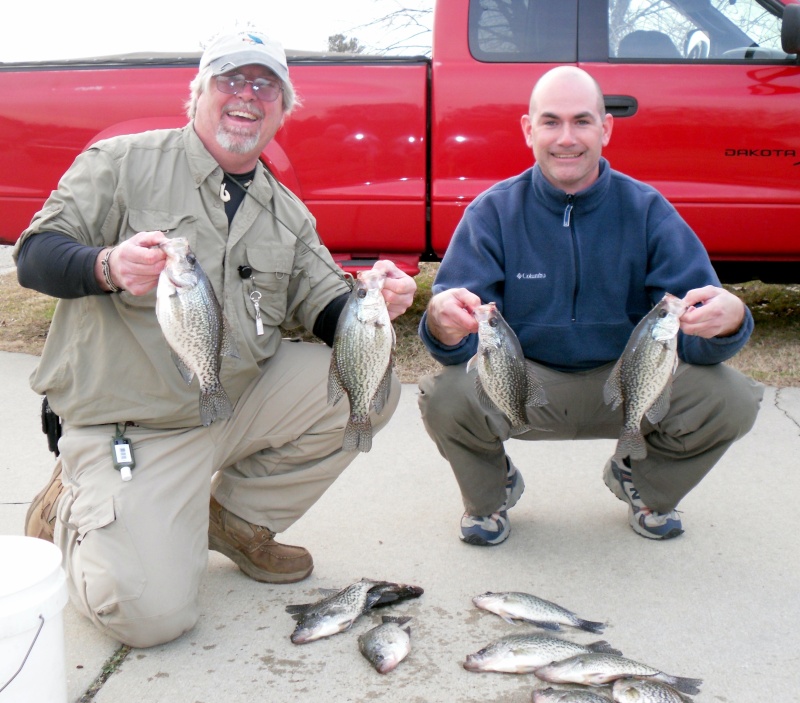 Like Tom said we had a great day crappie fishing at Harris lake yesterday. The fish had lock jaw for most of the morning but turn a little after 1200. Then it got exciting. All in all it was a great time with friends doing what we love to do. Look forward to more of the same. Thanks go to Tom for putting us on the fish.
Congrats on the great day of fishing! I cant wait to get home and wet a line chasing some crappie! thanks for the report and the pics!
---
Permissions in this forum:
You
cannot
reply to topics in this forum