Top posting users this month
Most active topic starters
Headed up to Shearon Harris on Saturday night with Tony Bourdo and Chris Hall for some night time crappie fishing. With this week's high temps we thought that we would find more comfort in fishing the evening hours. We arrived at 6pm and the air had already cooled considerably. The only real thing to contend with at this point is the number of boaters recovering, while we were trying to launch. Water temp was a balmy 85 degrees; great for swimming. The were some threats of thunderstorms so we decided to work the area near the ramp, since these storms tend to blow in from the south there was no sense of taking a chance on having a storm between us and the ramp. I've been there and done that and it ain't no fun.
As with most of my crappie fishing we stayed on the trolling motor and only used the big motor to recharge the battery for the electronics. So, we trolled minnows over 23 feet of water using a Coleman Capps rigs. However, I also trolled the Mr. Crappie Troll Tech rigs. There's not to report on them at this point, as I am still undecided about them being worth the extra cost. Anyway, the bite was decent before the sun set and we manged to catch several nice crappie, small white perch, and a few white catfish. One catfish weighed in and 3.5 lbs coming up just short of qualifying for a NCARP citation.
As the sun went down, I deployed a green led lightstick in the hopes of attracting minnows to the boat that would in turn attract bigger fish. It did attract minnows but we never really saw the big crappie arrive as we had hope. Though, we did manage to catch a couple more under lights. I was, however, very entertained by watching small white perch dart in and out of the light to snatch minnows.
We loaded up and headed for home at 11:00pm , well past my bedtime, and managed to send Chris home with enough crappie that he could practice his filleting skills. It was a fun and relaxing trip and I that Chris and Tony for going along.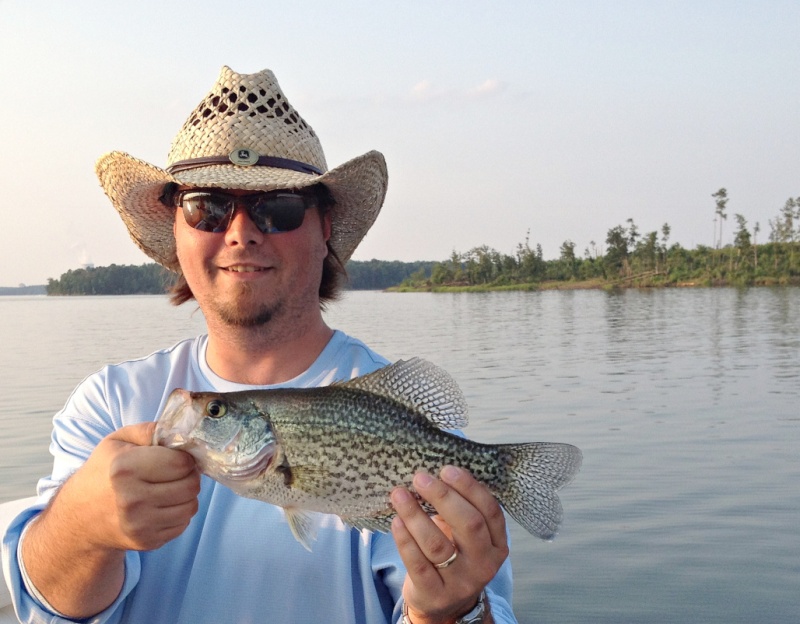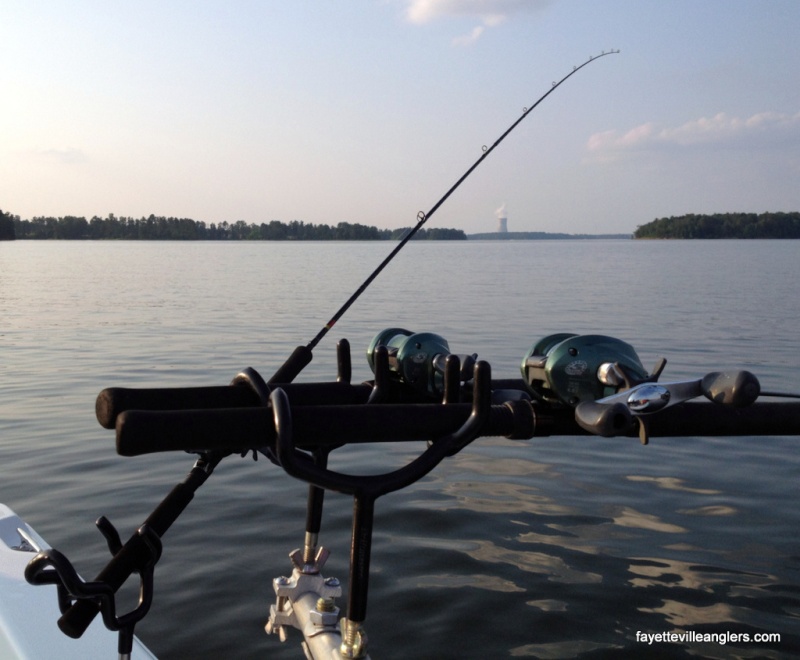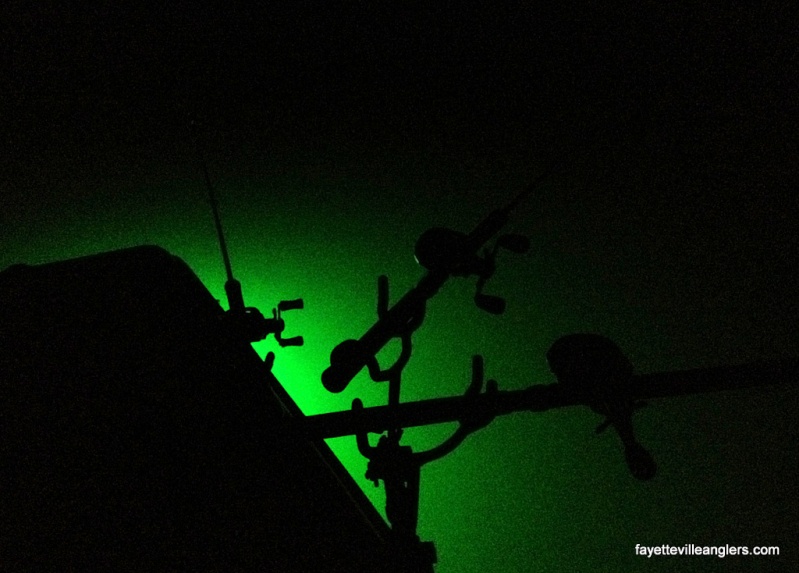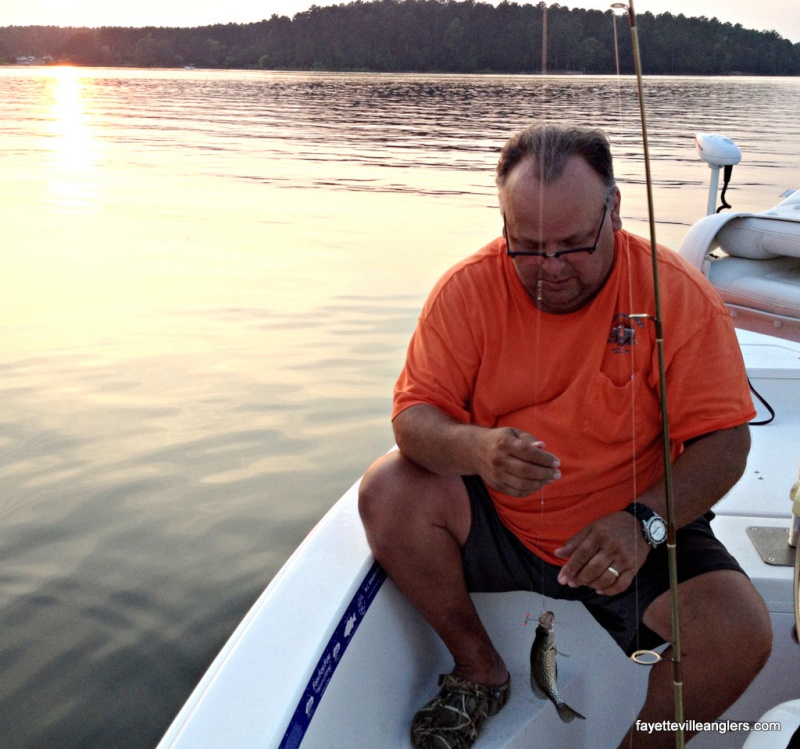 Looks like you guys had a blast out on the water! the next time you guys head out let me know so i can hit the water with you guys! thanks for the pics!
Had a great time out there. Fishing under the cover of darkness was an excellent way to beat the heat, and that much more enjoyable because of it. Thanks for inviting us out, Tom.

Snagged

Avid Angler




Join date

: 2010-09-07


Location

: Raeford, NC



Similar topics
---
Permissions in this forum:
You
cannot
reply to topics in this forum