Top posting users this month
Most active topic starters
The Pechmann Fishing Education Center will host its annual Kayak Fish and Float on Saturday, April 13th, 2013 from 9AM until 3PM. The event will include fishing how-to seminars and demonstration of popular fishing kayaks. Featured presenters will Capt. Jerry Dilsaver and Mark Patterson of the North Carolina Kayak Fishing Association, who will instruct participants on topics such as: Kayak Safety and Rigging, Inshore Kayak Fishing, Kayak Fishing for Mackerel, Kayaking for Bass, and Kayak Basics for Panfish. ...The event is also sponsored by The Great Outdoor Provision Company who will provide their demo fleet of popular kayaks brands: Wilderness Systems, Jackson Kayak, Hobie, and Ocean kayak, all of which will be available for participants to paddle during the event.

This is a free event. However, classroom space is limited and pre-registration is strongly encouraged. To register contact Tom Carpenter at 910-868-5003 ext. 15 or thomas.carpenter@ncwildlife.org
Well we completed the 2nd Annual Kayak Fish and Float, yesterday and I dare say it was another success. Participation more than doubled over last year. I can't say enough good things about Jerry Dilsaver and Mark Patterson. Their classroom instruction was top notch as they freely share their years of experience and knowledge and made it fun and interesting for all of the participants. I encourage everyone to check out the Mark's organization the North Carolina Kayak Fishing Association.
Great Outdoor Provision Company supplied plenty of kayaks to try and I don't think that anyone waited very long to test any of the several models offered. The staff was very helpful and quick to answer all questions about these boats.
Other props go out the US Coast Guard Auxiliary members who were on hand to encourage the safe operation of these vessels so that we all return home and can continue to enjoy fishing. I understand that even did a few vessel inspections.
Thanks to Michael Ortiz and the Heroes on the Water Fort Bragg Chapter for the awesome job that they did to ensure that we all had lunch. I understand that they raised a enough money to be able to take several of our wounded warriors on some kayak fishing trips. Very well organized and well done!!!
Finally, thanks to Eric Laprad, Chris Hall, Ed Mathis, and Art Ingalls for helping with registration and parking. Your assistance ensured the check-in process was smooth and allowed the participants to maximize their time in the classes. You are greatly appreciated.
I managed to catch a few of our members at work the pics are below: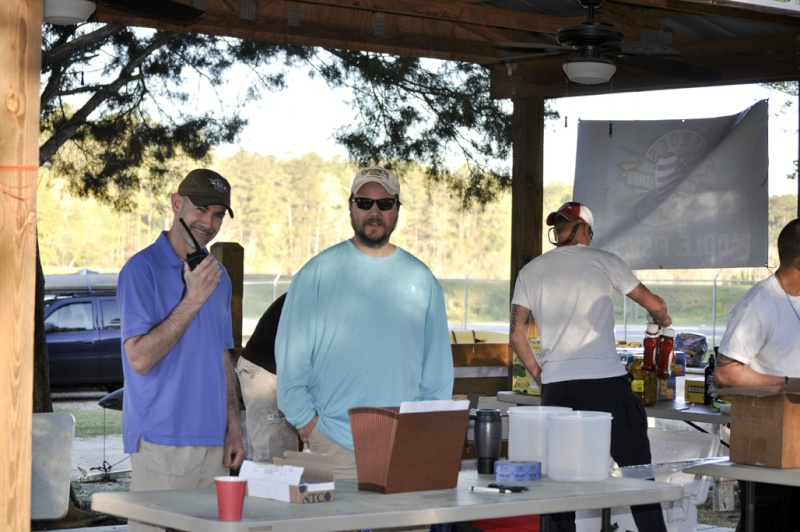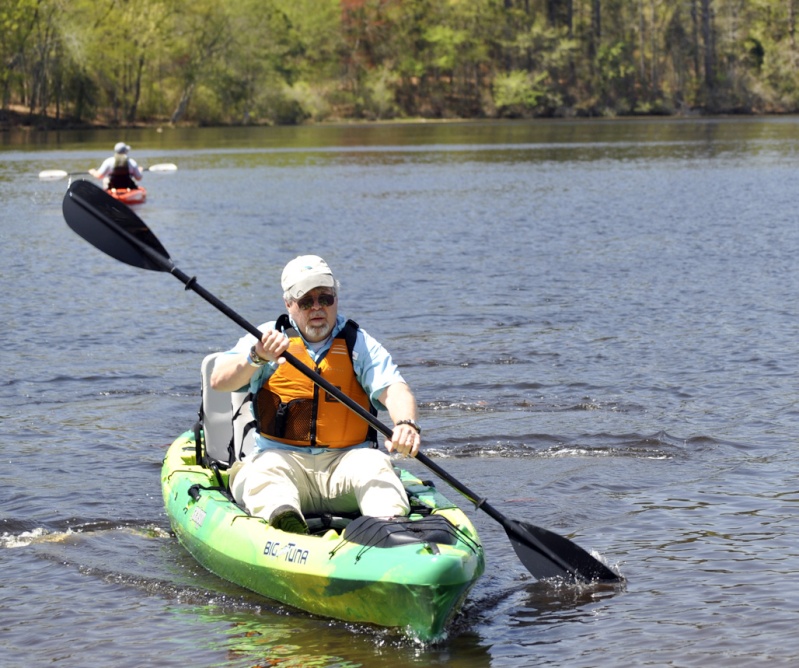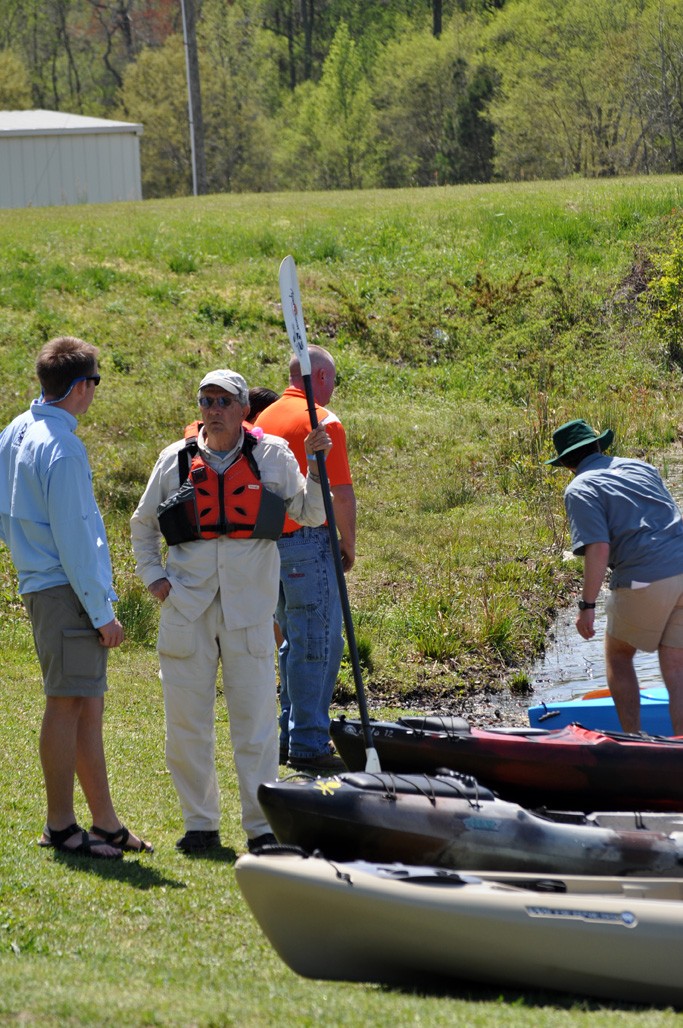 ---
Permissions in this forum:
You
cannot
reply to topics in this forum