Top posting users this month
Most active topic starters
Winter crept in on us for Thanksgiving and the morning of Black Friday had a bitter bite of cold as we loaded up to head off to Shearon Harris.  We had a light wind, but it was still a bit too strong for fishing our main lake spots as we had hoped. So, we tucked into the east lake arm and found a spot where a point provided a bit of a windbreak, but still held fish in 30 feet of water. 
With the water temp around 53 degrees the idea was to target areas in deep water that ran close to the creek channels.  Although, the fishing was a bit slower than our previous trip, we still manged 21 crappie , of which Chris kept 7 for the skillet.
Most notable is that the size of the fish really has seemed to get remarkably better this year.  As most of our catches have been very solid, heavy specimens that satisfy the livewell, quite well. I don't what the cause whether greater fishing has given the previously stunted population some room for growth or whether there has been a boost to the forage fish populations that are providing a better food source, but I know that I have noticed a difference.
No sense, in sitting at home.  The winter months are some of the best times for fishing on Harris.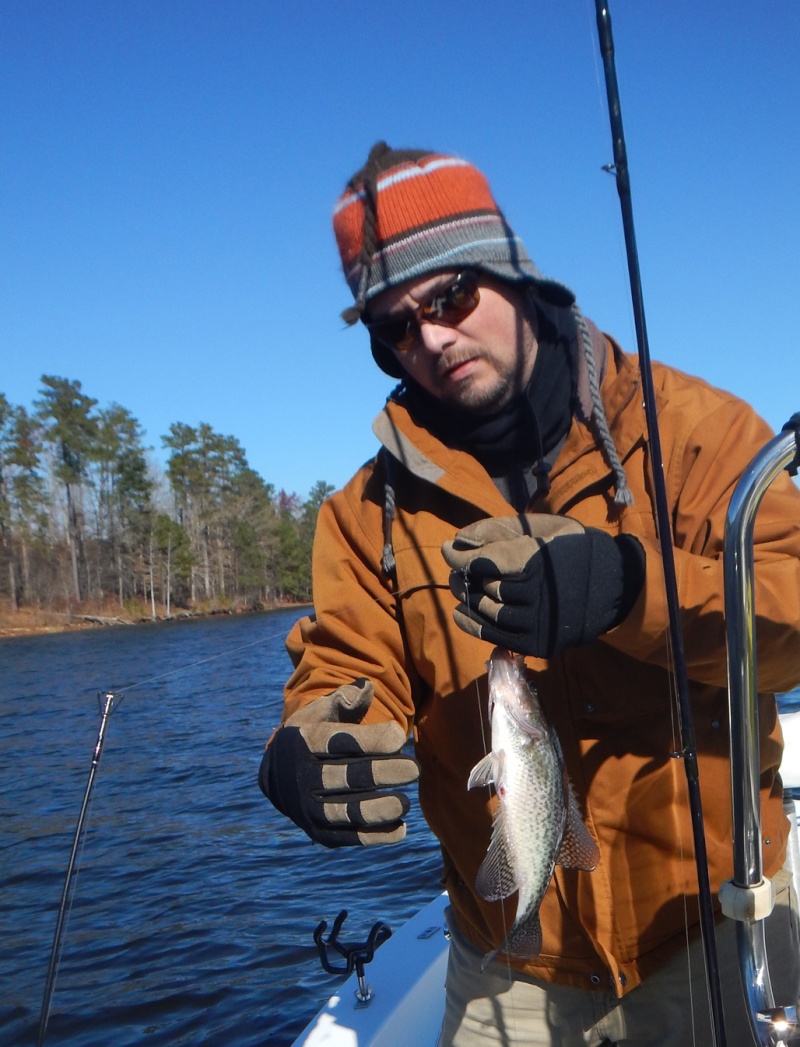 Similar topics
---
Permissions in this forum:
You
cannot
reply to topics in this forum