Top posting users this month
Most active topic starters
So I've had my new Native Slayer Propel for a few weeks now, and aside from a few test runs to make sure my gear placement was right, I haven't done any significant fishing from it.
Today I went out to Lake Upchurch with Hemi and DeepBlu to go after crappie and carp.  I didn't much fish for crappie because I wasn't really rigged for it.  Maybe next time.
I'd never fishing for carp before, but I did alot of research and found a good bait to make up, so I mixed it all up the night before.  Not sure if it's the best bait out there, but within a few minutes of the first cast, I had one on.  And the first thought that ran through my mind was "I had no idea there were red drum in Lake Upchurch."  But he spit the hook in pretty short order.  Re-bait and try again.   A few casts later, same thing:  Tap, tap, tap, run, fish on.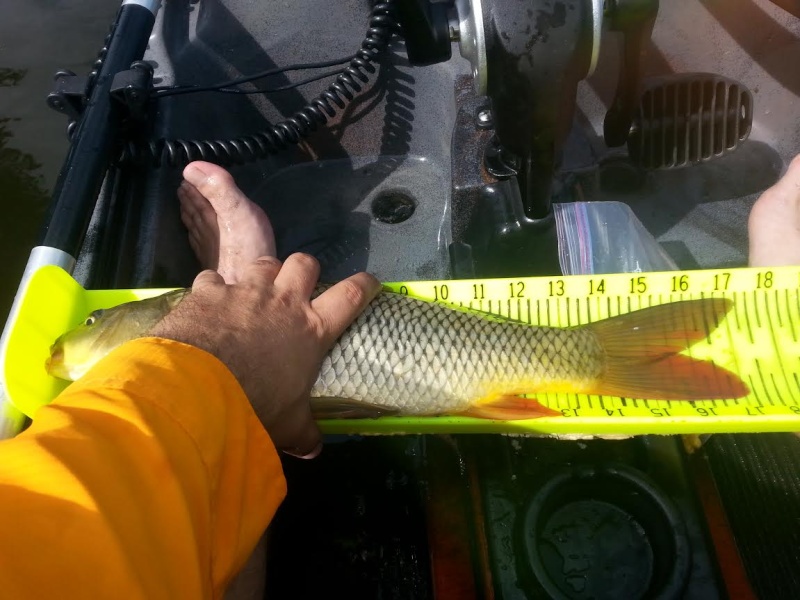 At one point, there was a big splash off to my left.  Hemi said it was the carp making fun of me.  So I cast to it.  Not long after, I had a big hit.  My drag was pretty tight but he was still pulling line.  I saw my line head for the dock and I just knew he was about to wrap me up and break off.  But I pulled hard on the rod and he gave some...until my anchor let go of the bottom.  But several good runs later, I came up with a very nice blue cat (or at least I think it's a blue).  He was too big for my net and dang near broke my net lifting him out.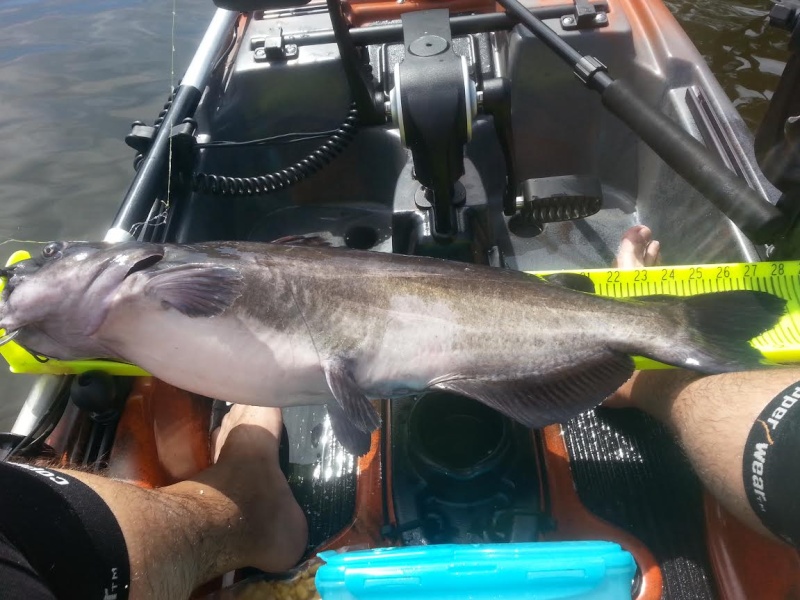 And both of those fish would be the largest fish to ever make it to my kayak.  And I must say, heckuva way to slime the new boat.  I also had another short carp that I didn't get a picture of.
Water temps were 87-89 degrees.  Sky was clear and sunny, temps in the high 90s.
Thanks to Hemi and DeepBlu for letting me tag along...most of my yak fishing is done solo, so it's always a refreshing change to have some company.

Snagged

Avid Angler




Join date

: 2010-09-07


Location

: Raeford, NC



It was great to have you with us Snagged, always good to fish with friends. Way to go on sliming the new ride. Once again you are setting the bar high ..lol
Here is another pic of that cat: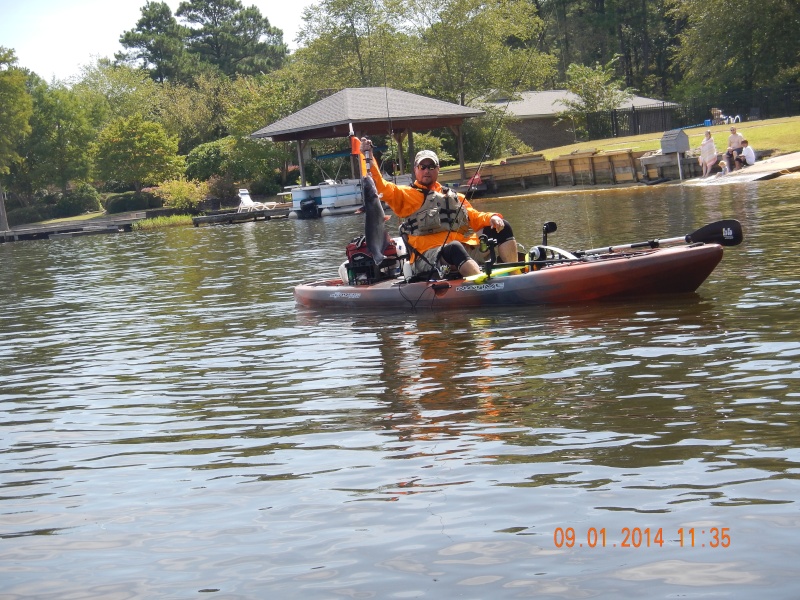 Great job guys. Making me envious.

Coach

Guide




Join date

: 2010-10-18


Age

: 42


Location

: Fayetteville



Similar topics
---
Permissions in this forum:
You
cannot
reply to topics in this forum